Recent Articles
The Truth About Good Debt vs. Bad Debt
Debt is either "good debt" or "bad debt." --or so we've been told. "Good" debt is that money owed for things that may assist in building wealth, such as student loans or mortgages. "Bad" debt would be things like credit cards. This is an oversimplification as the differences between "good" and...
Loan Programs

97% Financing Available
Your Mortgage Advisor for Life
President of Legacy Financial Services
Author - Radio Host - Columnist
Nationally recognized "mortgage and financial" expert
Seen on CNN, Bloomberg, Good Day NY and others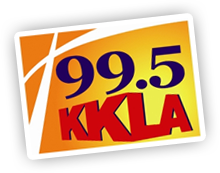 Host of the Money Manager show on KKLA 99.5FM
Ask the Mortgage Experts
Do you have a mortgage question? We have the answers! Submit your questions and receive a response from one of our experts.
Click here to ask us a question..
FREE NEWSLETTER
Sign up for our FREE Newsletter today!