Recent Articles
Beware of Bad Mortgage Advice: Don't Get Duped by These Common Myths!
The happy path to securing a mortgage is, unfortunately, often accompanied by well-meaning advice that might not fit your situation. While the intentions behind such advice are good, it's essential to separate fact from fiction before making crucial decisions. We're here to debunk...
Loan Programs

97% Financing Available
Your Mortgage Advisor for Life
President of Legacy Financial Services
Author - Radio Host - Columnist
Nationally recognized "mortgage and financial" expert
Seen on CNN, Bloomberg, Good Day NY and others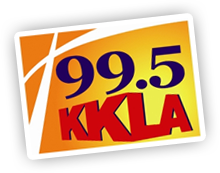 Host of the Money Manager show on KKLA 99.5FM
Ask the Mortgage Experts
Do you have a mortgage question? We have the answers! Submit your questions and receive a response from one of our experts.
Click here to ask us a question..
FREE NEWSLETTER
Sign up for our FREE Newsletter today!