Recent Articles
How Do Mortgage Lenders Decide How Much You Can Borrow?
When you apply for a loan, your mortgage lender informs you of the maximum amount you can borrow, and this will help you get an idea of how much house you can afford. The question most buyers ask is how they reach this amount and what factors influence their decision? Read on to understand the...
Loan Programs

97% Financing Available
Your Mortgage Advisor for Life
President of Legacy Financial Services
Author - Radio Host - Columnist
Nationally recognized "mortgage and financial" expert
Seen on CNN, Bloomberg, Good Day NY and others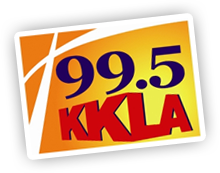 Host of the Money Manager show on KKLA 99.5FM
Ask the Mortgage Experts
Do you have a mortgage question? We have the answers! Submit your questions and receive a response from one of our experts.
Click here to ask us a question..
FREE NEWSLETTER
Sign up for our FREE Newsletter today!